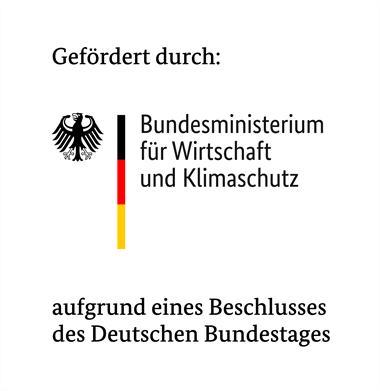 Research and Development
In order to be one step ahead of the digital development, we work together with various partners in projects funded by the Federal Ministry of Economics and Technology on the subject of security and digital identities. Below is an overview of our current projects.
Federal Ministry for Economics and Technology
ID-IDEAL: Management of digital identities
Our vision: Legal certainty in the digital space through easy-to-use digital identities.
Mission : Development, application and dissemination of a framework for secure digital identities of people, organizations and objects.
target image :
An ecosystem of publishers, owners and acceptance points is emerging in which actors can use their digital proofs to create trust across the boundaries of previously isolated trust domains.
To do this, they can choose from a variety of compatible ID services that best suit their needs and transfer data between services. In this way, we make a contribution to stimulating innovation and value creation through the use of digital identities in business, administration and society.
In the urban mobility application scenario, KAPRION is developing a universally applicable, hardware-cryptographically supported solution for the secure mapping of usage authorizations for various mobility providers in mobile devices. The practical application is tested in two field tests in the regions of Dresden and Leipzig.
Project ID-Ideal
Project OPTIMOS 2.0
Providers of digital services, such as car-sharing or mobile phone companies, airlines or transport companies, use their customers' smartphones to securely store application-specific data there.
So far, however, they have had to make compromises when it comes to security.
The OPTIMOS project – funded by the Federal Ministry for Economic Affairs and Energy (BMWi) – aims to change this. The OPTIMOS funding project aims to create a platform that relieves service providers of the time-consuming part and at the same time enables hardware-based security.
The service providers connect to a "Trusted Service Manager" (TSM) via an interface. The TSM gives the service provider exclusive access to a memory area in the respective hardware security element on the customer's smartphone.
Innovations Hub Bundesdruckerei